Konk Pack
Tuesday, Oct. 22 – 7:30 pm
William A. Kerr Foundation Building
21 O'Fallon St.
Admission: $15, $10 students/artists
Konk Pack is a talented trio of European improvisers comprised of Tim Hodgkinson (lap steel/woodwind), Thomas Lehn (analog synth), and Roger Turner (percussion). The group formed in 1997, and have played the top European and US arts and music festivals continuously throughout the last 15 years. Their aesthetic combines found objects and extended techniques with complete free improvisation (CLICK FOR VIDEO).
The members of Konk Pack have ranked among the elite of European free-improvisers for several decades.  Between them, they've played with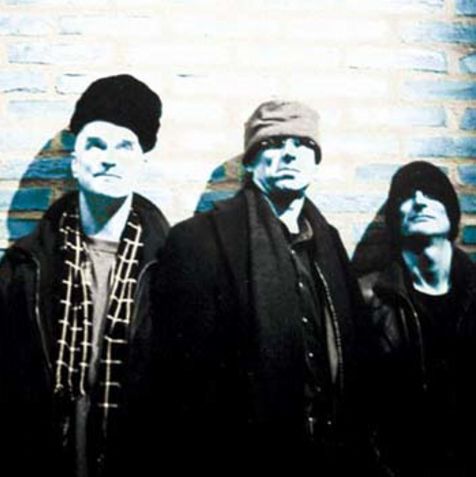 everyone from Derek Bailey to Fred Frith to Tuvan throat-singers.  Hodgkinson co-founded the legendary 60s and 70s avant-rock group Henry Cow, which played with Pink Floyd and toured with Captain Beefheart.  Konk Pack has toured extensively through Europe, UK, and North America, they've performed live for BBC's "Mixing It," and have received rave reviews for their recorded and live performances in such esteemed publications as The Wire and Coda Magazine.
Konk Pack's sound has been described as "music in which a barrage of discreet particles bounced around, colliding in a universe in which chance and interactivity blurred into one another" (Coda), and likewise "utterly awesome…with startling combinations of punkish nuisance, ingenious change-ups, and rolling, stumbling, tripping and flipping sound inventions" (The Wire).